Lancaster University credit rating upgraded to A+
02/25/2010 15:26:53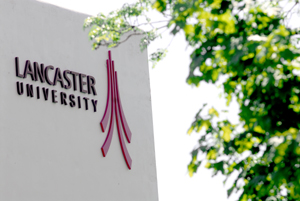 Lancaster University gains A+ credit rating
The credit ratings agency Standard and Poor's, has announced an upgrade to Lancaster University's credit rating to 'A+' from 'A'.
The upgrade reflects Lancaster's increased research status among UK universities, its rising enrolments of overseas and postgraduate students and its track record of strong financial management. Lancaster is one of only a few UK Universities to have a public credit rating.
Standard and Poor's are confident that the university will be able to maintain its creditworthiness, despite a major expected reduction in public sector funding and said that "In comparison with other U.K. universities, even those rated in the 'AA' category, Lancaster has demonstrated strong financial performance over the past three years."
Lancaster's financial security places the institution in the top group of UK universities. Over the past 7 years the University's compound annual growth rate has averaged 8.5%, research income has increased by 77% and dependence on HEFCE funds has fallen to 28% as income streams have diversified.
In 2009, Lancaster refinanced its 1995 Debenture Stock and replaced the bond with a new facility agreement with the Royal Bank of Scotland. The University also secured credit approved terms from RBS for a revolving credit facility to support its ongoing Capital programme. This, and investment from the University's own funds, give opportunities to invest further in exciting new projects to improve the student experience, boost research and maintain excellent teaching.
More than £300m has been invested into the estate over the last few years, transforming the campus.
Current projects include the construction of a new £20m sports centre due to open in 2011 and a new £10m building which will provide performance space for the Lancaster Institute for Contemporary Arts (LICA) which will be finished for September 2010. The building will be built to the BREEAM 'outstanding' standards, and will be the first Higher Education building in the UK to reach such strict environmental targets for construction.