Lancaster Vice-Chancellor to review IP for Government's HE plan
03/19/2008 12:11:40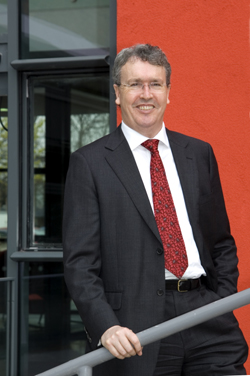 Professor Paul Wellings
The methods by which universities exploit intellectual property developed by their academics will be reviewed by Professor Paul Wellings, Vice Chancellor of Lancaster University, as part of series of reviews that the Government has launched to decide what a future 'world class higher education system should look like'.
The reviews, due by September, are expected to inform the debate on the strategic direction for higher education after 2009.
At the Wellcome Trust in February, John Denham, the Universities Secretary, said that the outcome of the seven reviews – on widening participation, the student experience, international competitiveness, intellectual property, rewarding policy advice, demographic changes and new success criteria – would be used to produce a 10 -15 year plan for the sector.
In his speech John Denham said: "One area that does attract debate is the way in which universities should be expected to use the intellectual property they develop. For their own and the broader good. As secretary of state for higher education, I want HEIs to reap the fruits of their own labour. But as secretary of state for innovation, I want to see financial benefits flow through the economy and the wider diffusion of knowledge across the country.
"There is a complicated relationship between investment; output in terms of papers, patents, and products; and economic benefit. And there is the critical role of local enterprise or international business in translating innovative research into world-beating products and services."
Professor Wellings will work with Baroness Morgan , Parliamentary Under Secretary of State for Intellectual Property and Quality, on the review which will look at the relationship between investment, economic benefit and output in terms of papers, patents and products. It will also consider the roles of local and international business in translating research into products and services.