Times ranks Lancaster top university in North West
06/30/2008 17:01:49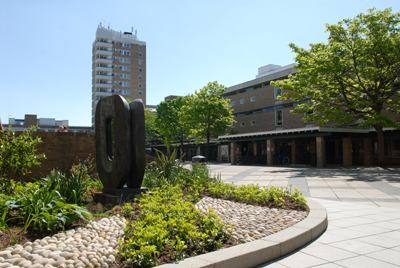 Alexandra Square
Lancaster University is ranked as the top institution in the North West in four national league tables.
The Sunday Times league table and the Times follow similar success in other national rankings this year, including the Guardian and Independent league tables which place Lancaster in the top 10 and 12th nationally and top in the North West.
Lancaster is one of the biggest movers in latest Times Good University Guide 2009, jumping eight places from 27th last year to be placed 19th in the UK and the top institution in the North West, ahead of Manchester University at 27th, Liverpool at 34th and the University of Central Lancashire at 63rd.
Lancaster's score included 78 per cent for student satisfaction, 5.4 out of 7 for research quality, 92.5 per cent for the number of students completing their courses, 68.8 per cent for the numbers of good honours graduates and 60.9 per cent for graduate prospects.