Lancaster Graduate Performs at Litfest
03/08/2010 16:49:50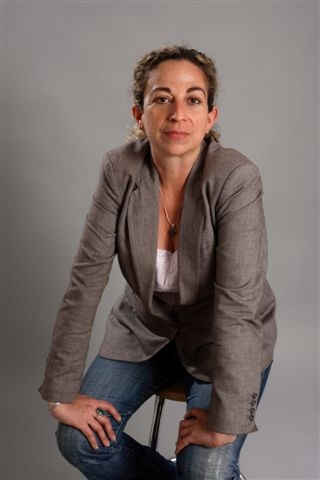 Monique Roffey © J.Proctor
Lancaster University Creative Writing graduate Monique Roffey is to give a reading from her latest novel at Litfest - Lancaster's Literature Festival.
Novelist Monique, who has an MA in Creative Writing from Lancaster University, will read from her novel 'The White Woman on the Green Bicycle' on Wednesday, 17th March at 7.45pm.
She will appear alongside fellow novelist Amanda Smyth. Both women have written books conjuring up the sensual landscape of Trinidad.
The White Woman on the Green Bicycle is an unforgettable love story, brimming with passion and politics, set over fifty years in Trinidad – a place at times enchanting, and at times highly dangerous.
Waterstone's, Books Quarterly, described it as: "A sharply observed and engrossing portrait of a marriage and a country."
Monique Roffey was born in Port of Spain, Trinidad, and studied for an MA and a PhD in Creative Writing at Lancaster University.
Her first novel, Sun Dog (Scribner), was published in 2002 (published in the US as August Frost in 2004). Since then she has had short stories published in various anthologies (most recently New Writing 13) and has worked as a Centre Director for The Arvon Foundation. Since 2006 she has been based in London working for the Royal Literary Fund as Fellow for Sussex University and then Chichester University. She teaches Creative Writing around London and for Skyros, Arvon and privately.
For more information go to www.litfest.org