The Work Foundation and Lancaster University announce new alliance
10/22/2010 06:31:52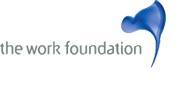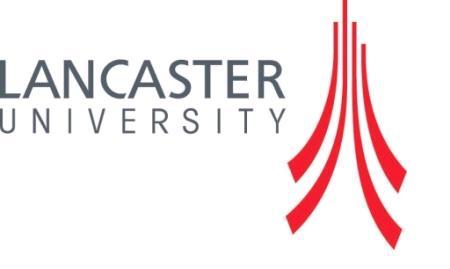 The Work Foundation, the UK's leading independent authority on work and its future, was acquired on 21 October 2010 by Lancaster University.
The Work Foundation will continue to operate as a distinctive entity, remaining at its Westminster based HQ under the ownership of the University. The deal keeps intact the brand and work programmes of The Work Foundation and secures the employment of its 43 staff, including its executive vice chair Will Hutton.
Both organisations see substantial synergy in their activities, and anticipate being able to have increased influence on the change agenda, devoting expertise to research and best practice in areas crucial to the UK's recovery and ability to thrive.
Managing Director of The Work Foundation, Stephen Bevan, welcomed the acquisition: "There are many areas where our work and that of the University are very complementary. Our existing programmes of research on the world of work are strong and influential. But being able to work in partnership with eminent experts in a number of disciplines and having access to new networks both in the UK and overseas will further strengthen our impact. He added, "This alliance will help us consolidate our reputation for excellence in our analysis of labour market and employment trends and our ability to advise policy makers and organisations on how to meet the challenges of the future."
Professor Sue Cox, Dean of Lancaster University Management School (LUMS), said: "This development cements a long-standing relationship between LUMS and The Work Foundation. There are obvious synergies - for example in the areas of HR, Innovation, Labour Economics and Organisational Health and Wellbeing - and we are very excited about combining our respective strengths."
The acquisition followed a winding up petition filed in the High Court, citing a pension deficit. This deal gives Lancaster University certain assets and the entire ongoing business of The Work Foundation. The acquisition also minimises losses to creditors, including the pension fund members, and secures the continuation of a 92-year legacy of campaigning and authoritative research on the world of work.
The Work Foundation is the leading independent authority on work and its future. It aims to improve the quality of working life and the effectiveness of organisations by equipping leaders, policymakers and opinion-formers with evidence, advice, new thinking and networks. www.theworkfoundation.com
Lancaster University has won international recognition for the quality of its teaching and research and is currently ranked in the top ten group of universities by The Times, The Guardian and The Independent.Lancaster University Management School (LUMS) is ranked in the UK's top five and the world's top 30 business schools. It is accredited by the three leading international accreditation bodies for the business school sector, a signal of quality held by less than 1% of the world's business schools.
The acquisition was facilitated by FRP Advisory LLP (on behalf of The Work Foundation). www.frpadvisory.com
Lancaster University was advised by KPMG www.kpmg.com