Founder of the hospice movement in Russia remembered
10/13/2006 11:06:05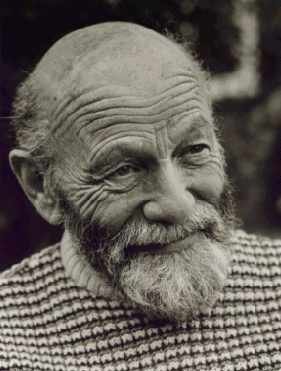 Victor Zorza (courtesy of Michael Austen)
A biography about one of the pioneers of the hospice movement has been launched at the hospice in Oxford where his own daughter died.

Victor Zorza's daughter Jane died of cancer at Sir Michael Sobell House in Oxford in 1977. From that time on, he championed the cause of hospices in the UK and the USA and co-founded Russia's first hospice in St Petersburg in 1990. He was also an acclaimed journalist and leading Kremlinologist with both The Guardian and The Washington Post.

The book's author is the Revd Dr Michael Wright from the International Observatory on End of Life Care at Lancaster University's Institute for Health Research.

"Once I began the book, I immediately met people who spoke powerfully about the impact Victor had made both on them personally, but also on the quality of care for those who were coming towards the end of their life.For around 30 years, Zorza was best known for his writing on East-West relations which was featured in his Communist World column, syndicated worldwide.


"He was known to politicians like Kennedy and Kissinger and musicians like Ashkenazy and Rostropovich; he had his movements monitored by the CIA and was denounced as a British spy in the Russian press.A fascinating, driven man, he had learned to be self-sufficient as a teenager in Stalin's Gulag and thereafter found relationships, other than those connected with his work, very difficult."

Born to a Jewish family in Poland in 1925, Victor Zorza fled from the Nazis at the age of 15 and sought refuge in Russia. He was sent to the Gulag and narrowly escaped death in a German bombing raid. When Stalin granted his amnesty to Polish citizens in Soviet exile, Zorza left for England where he served with Polish forces under British command.

After the war, he became a self-taught journalist with an analytical style which enabled him to detect early signs of strife in the Communist world.But he abandoned his political writing after his 25 year old daughter Jane died of a malignant melanoma. With his wife Rosemary, he wrote a ground-breaking book entitled "A Way To Die" which was translated into many languages and helped give international impetus to the emerging hospice movement.For most of his life, Zorza believed that his family had perished in the Holocaust yet his sister had survived and they were re-united in 1994, two years before his death.

Dr Wright said: "Told through the testimonies of those who knew him best, with contemporaneous photographs and extracts from Zorza's recorded conversations, the book gives an intriguing insight into the contradictory nature of this influential man.

"Despite the recurring theme of suffering, this is a story of resilience, hope and personal discovery, set against a backdrop of political chicanery and the conflicts of the twentieth century."


The launch of the biography "Victor Zorza: A Life Amid Loss" was attended by key people from the hospice world including Dr Robert Twycross, who cared for Jane, and Dr Andrei Gnezdilov from St Petersburg who co-founded the Russian hospice movement with Zorza. His son Richard Zorza from Washington and his sister Rut Wermuth from Poland were also present.

www.zorza.net/resources/waytodie/
www.observatory-publications.net/obspub/vzorza.htm