Remarkable Results for Mature Biology Students
07/23/2002 14:33:51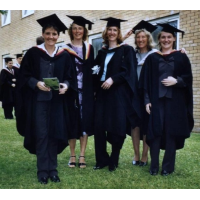 Lancaster University has recently awarded four mature Biological Science students with first class degrees and one mature student with a 2:1. The students, two of which were mums and one of which was a grandma, were thrilled with their degrees.
One of the students said, "Its been one of the most rewarding experiences of my life. After not doing any form of academic study for seven years I found it relatively easy to manage the academic side of things but balancing the work load with other family commitments was a little more challenging."
Such a distinguished award would be a major achievement for younger students. These particular students have demonstrated an amazing ability to balance their family life and study.
One other student stated, "We've met some very good friends and enjoyed all the social activities the University has to offer. The college structure provided us with good facilities for off campus students which allowed us to integrate into University life without actually living on campus. You're never too old to learn."