LEC creates focus for knowledge transfer
02/01/2006 10:40:07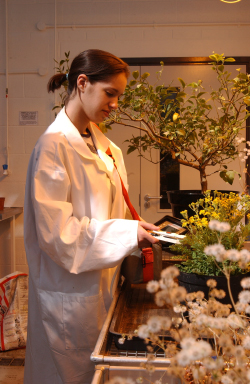 work is starting on the new LEC extension over Christmas
The Lancaster Environment Centre is set to embark on a third phase of building work, creating a focus for knowledge transfer and a new home for the Geography Department.

The project, which has been made possible pledged external funds from the European Regional Development Fund and the Northwest Regional Development Agency, will extend the existing LEC building.
When complete in 2006, the LEC knowledge business building (LEC – KBB) will provide accommodation for businesses wishing to co-locate alongside the Lancaster science base and house LEC's enterprise and business development team.

LEC - KBB will also provide space for the Research and Development wings of several larger commercial organisations as well as accommodation for start-up businesses from both outside and within the University.

The Geography Department will join its allied departments by moving into purpose-built premises in the new LEC extension.

At the end of 2006, the department will quit its current home in the Physics building and move into a two-story extension, attached to the Knowledge Business Building, which includes office and dedicated lab space.

The new building will also create a new outdoor courtyard space at the centre of LEC providing staff and students with a place to relax, study and plan new research projects.

Enabling work for the new project will begin outside the existing LEC building over Christmas and building is expected to begin in January 2006.