LU Culture
06/06/2001 14:31:29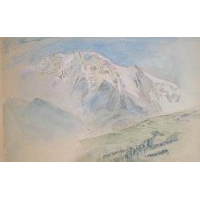 The Nuffield Theatre has recently seen a variety of public performances such as Split Britches, Vincent Dance Company and the LU Theatre Group. Over the next few months it will host several student performances and eagerly awaits further details about Live Wire with Thomas Lehman, who are expected in October.
The Ruskin Library proudly presents artwork from John Ruskin's travels to Switzerland. Drawings, watercolours and archives, compliment part 1 of the exhibition which runs until July 1st then part 2 until 30th September.
The Peter Scott Gallary will be hosting a show titled 'Freshly Squeezed' for final year degree art students from June 20th - 27th. Catalogues detailing work are available on the day, and original art-works can be purchased.