Lancaster Psychologist to get to the root of migraine
09/05/2001 12:57:56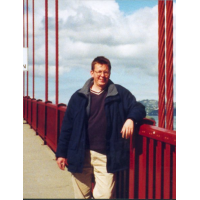 Dr Edward Chronicle of the Psychology Department of Lancaster University will be using a 102,000 award to research into a non-invasive method to probe migraine in humans.
The award from the Dr Hadwen Trust will help to increase understanding of the problem of migraine and to devise appropriate treatment using an exciting new technique, transcranial magnetic stimulation (TMS), to identify and study in depth patients who suffer from migraine. The research will concentrate on human volunteers, rather than using animals.
Previous work by Dr Chronicle and his colleagues has shown that the part of the brain involved with vision appears to be especially sensitive in migraine sufferers. By using TMS the possibility of a preventive treatment can be explored.
Dr Chronicle said:
'The focus of our research will be on understanding the patterns of human brain activation that give rise to migraine attacks, rather than manipulating animal physiological systems. Enhancing our knowledge of how the human brain is predisposed to migraine attacks will help to encourage
future research and clinical approaches that focus on cause and prevention in human volunteer-based studies, rather than acute intervention based on animal research'
The Dr Hadwen Trust exists to advance both medical research and the replacement of animal experiments. The Trust has supported cutting-edge research without the use of animals since 1970 and the new projects look at migraine, pain, humane antibodies and therapeutic drug turnover in patients.
Ends
For more information contact Vicky Tyrrell 01524 594120 or Dr Edward Chronicle Tel: 01524 593833 Email: e.chronicle@lancaster.ac.uk