Lunchtime Talks - 'INSPIRE Exhibition'
10/29/2001 14:54:03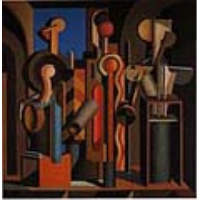 Two lunchtime talks are to take place in the Peter Scott Gallery in connection with the INSPIRE Exhibition currently on show.
On Wednesday 31st October at 1.00pm, Stephen Wildman, Curator of the Ruskin Library will talk about Late 19th and Early 20th Century works within the Exhibition.
On Friday 23rd November at 1.00pm, a talk will be delivered by Robert Meyrick, Keeper of the School of Art Collections, Aberystwyth, about Aberystwyth University Art Collections and the Davies Sisters.