New Director Appointed For Institute Of Advanced Studies
11/03/2008 11:17:52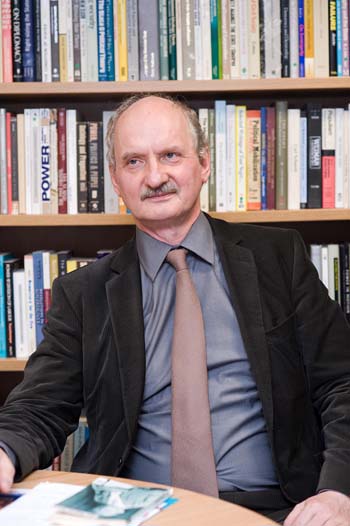 Prof Michael Kraetke
A new Director has been appointed to the Institute of Advanced Studies. Professor Michael Kraetke will take over from the current, founding Director, Bob Jessop, on 1 January 2009.
Prof Jessop and Dr Ngai-Ling Sum are to become co-directors of a new research centre based in the IAS, the Cultural Political Economy Research Centre, from January 1.
Prof Kraetke is currently Professor of Political Economy at the University of Amsterdam and often advises governments and the European Commission on economic and social policy issues. He will also take up a Chair in Political Economy in the Department of Sociology but will devote at least 50% of his time to the IAS - a significant increase in the directorial role.
He said: "This is a unique chance to join the IAS which is new so a lot of its development is open. Not all universities have taken the bold step of establishing this kind of interdisciplinary institute and offering the time and space to develop new avenues of research."
In addition to his previous attachment to two of the top German research institutes (Wissenschaftszentrum Berlin, the largest social research centre in Europe, and the Max Planck Institute for Social Research), he has extensive international contacts in China, Japan, Latin America, Continental Europe, and North America and has plans to use international research collaborations to develop the international profile of the IAS.
"I would like to link international researchers in particular from Asia and Latin America, and to attract PhD students from all over the world. I would also like to link IAS more closely to the postgraduate school in social sciences to enable research at the highest level. Few people have experience of going across interdisciplinary borders so it's all about opening up space and creating a public debate, for example about the future of society and the world order."
Prof Kraetke has an interdisciplinary background which gives him an understanding of the different styles and modes of research in different disciplines. He has a first degree in mathematical economics, three MAs (in economics, political science, and sociology), a PhD in fiscal sociology, and a Habilitation (second doctoral degree) in political economy.
He is also fluent in English, Dutch, French and German and conversant with Italian and Spanish.