First PhD Art Show at Peter Scott Gallery
09/30/2008 13:01:21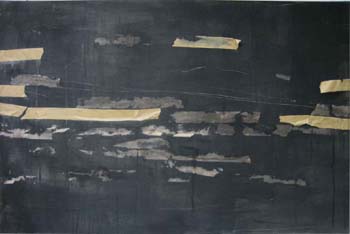 Harbour, oil on canvas (c) Sheau Ming Song
An exhibition of work by PhD student Sheau Ming Song goes on display at the Peter Scott Gallery from September 29.
The show entitled "Fu Sheng Ruo Meng" or " The Vanity" is the result of four years of study in the Art Section of the Lancaster Institute for the Contemporary Arts (LICA). It is the first ever PhD art exhibition at the Peter Scott since the creation of LICA.
Sheau Ming Song's tutor Professor Emma Rose said his paintings show outstanding technical proficiency that is unusual in contemporary art, and this is combined with equally rigorous historical, theoretical and contextual underpinning.
She said: "What's amazing about his work is the technical dexterity and skill that deceives the eye and makes you think you're looking at something real rather than something represented in a painting. He's progressed enormously in the past four years and he's definitely going to be a professional artist."
Sheau Ming Song said: "The theme of my current practice is to reveal the nature of introversion or self introspection which is associated with my own imaginings.
"The images I represent on canvas are not ultimate images but the mediums which can lead to the entrance to different visual possibilities. Each painting expresses an episode of my individual feelings or impressions. With raw materials and painted images, my works form an intriguing relationship between 'the real' and 'the truth' and between 'the subjective' and 'the objective'. "
LICA houses Lancaster's excellent programmes in Art, Music and Theatre Studies. The Institute has a commitment to the contemporary and to critical thinking around the arts. The Art Section aims to produce informed practitioners - artists that are knowledgeable about contemporary art and that are clear and determined in their own aims and goals.
'The Vanity' will run from September 29 to October 3 at the Peter Scott Gallery and admission to the event is free. The gallery, situated in the Great Hall Complex, is open from 11am to 4pm Monday to Friday with a late night opening until 9pm on Thursday.