Links between radiation exposure and circulatory disease probed
10/07/2010 00:00:00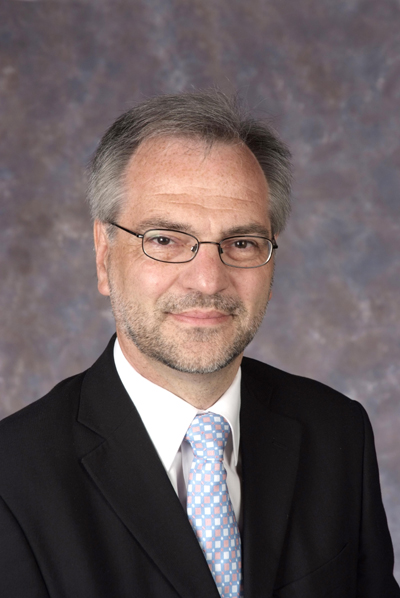 Professor Trevor McMillan
Survivors of the Japanese atomic bomb blasts during the Second World War and those who took part in the clean up after the nuclear accident at Chernobyl could shed light on the relationship between heart disease and radiation exposure, according to a new report.
For many years scientists have noted links between the development of circulatory disease, mainly heart disease, and exposure to ionising radiation at high doses but the relationship is not fully understood.
The new report by the Health Protection Agency Advisory Group on Ionising Radiation (AGIR)has made a series of recommendations which aim to protect the public and shed further light on the possible link between heart disease and radiation exposure.
The AGIR reviewed recent epidemiological studies and experimental work on the risks and potential causes of circulatory disease following exposures to Ionising Radiation before coming up with a series of recommendations.
Professor Trevor McMillan of Lancaster University chaired the sub group which wrote the report.
He said: "Members of the public mainly get exposed to radiation during medical procedures used to either diagnose or treat various conditions, including cancer. For some people, environmental or occupational exposure is also an issue. The medical procedures benefit thousands of patients every year but it is also important that we understand the risks.
This report highlights cardiovascular disease as a risk after high doses of radiation. This emphasises the continued need for clinicians to use approaches to treatment that reduce heart and brain exposure as much as possible. The report also identifies important gaps in our knowledge of the process that leads to radiation induced vascular disease and more research is needed into this process and whether markers might be available to help diagnosis."
Key recommendations of the report included:
· That further work is done to monitor the health of groups of people exposed to radiation, such as those who survived the Japanese atomic bomb blasts during the Second World War and those who took part in attempting to contain the damage done by the nuclear accident at Chernobyl, which should provide information on the risks of circulatory disease to those exposed.
· That the Health Protection Agency develops a research programme to improve understanding of how radiation can cause a condition which causes arteries to harden.
· Research looking to identify biomarkers of circulatory disease should be encouraged by the HPA. Such research would help determine if radiation is a causal factor in circulatory disease.
· Clinicians who deliver radiation to the brain and heart are urged further to adopt best practice to minimise their patients' exposure, while maintaining essential medical benefits.
· The HPA should urge clinicians who use radiation, for therapeutic or diagnostic purposes, to examine their working practices. Where possible, AGIR recommends that, radiation doses to patients' brains and hearts should be kept as low as possible. The group also suggests the health of any patient exposed to medical radiation in this way should be closely monitored to improve the future estimation of radiation risks.
· That HPA should continue to encourage people to lead healthy lives and avoid activities, such as smoking, likely to lead to an increase in the chances of developing circulatory disease.
Dr John Cooper, director of the HPA's Centre for Radiation, Chemicals and Environmental Hazards, said: "I would like to thank AGIR for its diligent and thorough work in reviewing the evidence available in this complex area.
"I am pleased to note that the committee were largely reassured about present practices in relation to patient safety, radiation exposure and circulatory disease risk and recommend that clinicians working in this field should continue to maintain and spread best practice and where possible keep up with technical developments that reduce exposure of the vasculature.