Cary Cooper appointed Pro Vice-Chancellor for External Relations
02/06/2004 17:28:21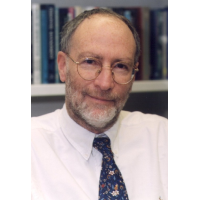 Professor Cary Cooper CBE, who joined Lancaster University's 6* rated Management School in October 2003 as Professor of Organisational Psychology and Health, has been appointed Pro-Vice Chancellor for External Relations.
Aswell as maintaining his academic work and being a member of the senior management team, Professor Cooper will be responsible for raising the profile of Lancaster's excellent research and teaching through fundraising and Alumni relations, public relations and business links.
The new post was approved at the university's meeting of Council on Friday 6th February and is for a period of four years.
Cary Cooper, said: "It's great to be associated with a university which is in the top ten for research and one of the top management schools in the world and I want to make sure that this excellence becomes much better known . I will be carrying on my international scholarly research whilst working to raise the local, national and international profile of Lancaster."
Cary Cooper is the President of the British Academy of Management, a Companion of the British Institute of Management and one of only 3 UK Fellows of the (American) Academy of Management.
His latest book 'Leadership and Management in the 21st Century' is about to be published with Oxford University Press.
Professor Cooper is a national ambassador for The Samaritans, Founding Editor of the Journal of Organizational Behavior and Co-Editor of the international medical journal Stress and Health. He is the Editor, jointly with Professor Chris Argyris of Harvard Business School, of the international scholarly Blackwell Encyclopedia of Management and the Editor of Who's Who in the Management Sciences. He has been an advisor to the World Health Organisation, ILO, and published a major report for the EU's European Foundation for the Improvement of Living and Work Conditions on 'Stress Prevention in the Workplace'.
Professor Cooper won the 1998 Distinguished Service Award for his contribution to management science from the Academy of Management. In addition he is the President of the Institute of Welfare Officers, Vice President of the British Association of Counselling and Patron of the National Phobic Society. He is a Fellow of the British Psychological Society, The Royal Society of Arts, The Royal Society of Medicine, The Royal Society of Health, and an Academician of the Academy for the Social Sciences.
Professor Cooper is the author of more than 100 books including:
The Financial Times Guide to Executive Health. London: FT/Prentice Hall, 2002 (with Prof. Quick, Dr Quick and Dr Gavin).
Creating a Balance: Managing Stress. London: British Library, Toronto: University of Toronto Press, 2003 (with Prof. S. Palmer and K Thomas).
De-Stressing Doctors: a self management guide. Oxford: Butterworth Heinemann, 2003 (with Dr V Sutherland).
The Employment Relationship: Key Challenges for HR. London: Elsevier, 2003 (with Prof. P Sparrow).
Managing the Safety Risk of Workplace Stress. London: Taylor & Francis, 2004 (with Dr S Clarke).