From generation to generation: spotlight on new Centre for Family Business
06/17/2009 12:32:12
Lancaster University Management School is building on its strong international reputation for research into family-run businesses with the launch of the new Centre for Family Business, led by Professor Carole Howorth. "Family businesses are particularly interesting because they combine the social values of families with the performance values of business," says Professor Howorth. "Their diversity and behaviour make them an important multidisciplinary field of study."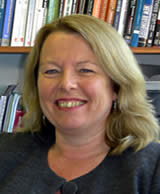 Professor Carole Howorth
The Centre for Family Business comprises the largest grouping of family business researchers in the UK and is based in Lancaster's Institute for Entrepreneurship and Enterprise Development (IEED). The Centre will use the successful IEED model of combining research, teaching and engagement with businesses.
Members of the Centre for Family Business tend to come from family businesses themselves. Carole Howorth, Ellie Hamilton and Allan Discua Cruz have all owned and managed family businesses, something which provides a firm basis on which to build their research.
Family and firm
For Professor Howorth, understanding family businesses requires analysis of the complex interaction of family and firm, the forces underlying family values and the way these shape the business culture, behaviour, and capabilities of firms. "What we learn from family businesses which successfully manage competing objectives can also be applied in other contexts, as other types of business and organisations also have to balance social values with performance objectives. These things make research into family business such a rich field of study," she says.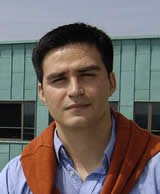 Allan Discua Cruz
Allan Discua Cruz, a recently appointed lecturer, is excited about the new opportunities. "My PhD research looked at entrepreneurship in family business groups and was based in Honduras. Now I'm getting involved in the STEP project which is a global research programme that looks at how business families sustain and transfer entrepreneurship across generations. It's really exciting and involves researchers from all over the world."
International research
Family firms are the commonest form of business organisation throughout the world – they account for approximately half of all economic activity and private employment, yet they are often overlooked in management theory. Many family businesses have been around for hundreds of years – the oldest recorded that still survives today was founded in 718 AD.
The new Centre provides a vehicle for developing international research perspectives on family firms of all ages and sizes. Current research interests include the performance of family businesses; balancing competing objectives, with particular interest in underpinning values and how trust influences business relationships; inter-generational learning in family businesses; leadership succession; business culture in family firms; mentoring; and entrepreneurial dynamics of business families.
The Centre for Family Business will be hosting the 2010 International Family Enterprise Research Academy (IFERA) Conference, a prestigious annual event that brings together international academics, researchers and family business stakeholders in order to advance family business research, theory and practice.
Business partnerships
The Centre draws upon close partnerships with businesses to make sure that research has impact and is grounded in reality. Professor Howorth and her colleagues are interested in developing additional ties with local and international family businesses. If you'd like to know more and think your organisation could benefit from the work of the Centre, please email familybusiness@lancaster.ac.uk.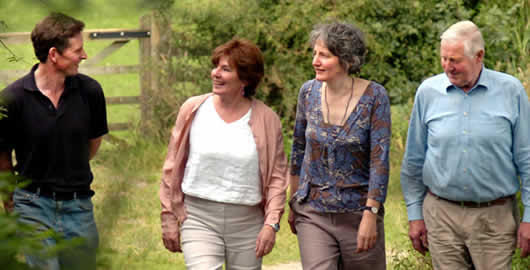 The Park family of Low Sizergh Barn in Cumbria have benefitted from working with Lancaster University Management School, via its innovative LEAD programme.