Director appointed to new Centre for Performance-led Human Resources
11/03/2006 09:40:54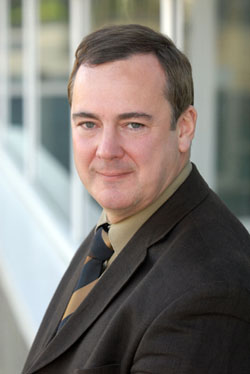 Professor Paul Sparrow
Paul Sparrow has been appointed Director of the new Centre for Performance-led Human Resources and Professor of International Human Resource Management.

Professor Sparrow was previously Director of Executive Education and Ford Professor in International Human Resource Management, at Manchester Business School.


The new Centre for Performance-Led Human Resources at Lancaster University Management School (LUMS) was launched in October to bring together world-class experts to work with top HR Directors to overcome the most pressing issues facing senior HR specialists today.


The Centre's experts will deliver networking opportunities and work with HR Directors from some of the globe's leading organisations on strategic, bespoke projects and provide members with a whole raft of data to support decision-making at senior levels.


A group of 11 leading HR Directors have been invited to join the Centre, namely The Royal Mail Group, The Royal Bank of Scotland, Vodafone, Hansons, The Britannia Building Society, McDonalds, Shell, Cooperative Financial Services, North West Development Agency, NG Bailey and United Utilities.


With Professor Paul Sparrow,

others set to run the centre include organisational psychologist Professor Cary Cooper, who was recently voted one of the world's most influential HR experts in Human Resources Magazine's 'Most Influential' league table and outsourcing and talent management expert Dr Anthony Hesketh.


They bring together an extensive range of expertise on researching and tackling the issues facing members.


Tony McCarthy,
Group Director, People & Organisational Development
, Royal Mail Group, is Chair of the new Centre.