Ernst & Young Degree
03/15/2005 10:09:13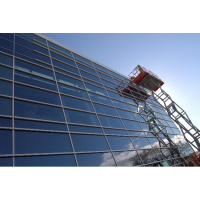 A new degree in Accounting, Auditing and Finance is available at Lancaster University Management School (LUMS) from October 2005 and is the product of a partnership between Ernst & Young, the Institute of Chartered Accountants of Scotland (ICAS) and LUMS.
The degree represents an exciting and unique approach to higher education and professional training integrated with up to 18 months professional experience at Ernst & Young. The three partners have created a qualification that will stretch and challenge high quality students while giving them the space and support to embark on a career as professional accountants.
Riaz Shah, UK Head of Audit Operations for Ernst & Young, says: "We are delighted to be working with LUMS and ICAS to support the brightest and best students on their fast track to future leadership in the profession. LUMS' excellent credentials, combined with our expertise, will benefit the students who will join an exciting and diverse profession which is undergoing unprecedented growth.
"It is vital to our future success that we continue recruiting and retaining the best people. The firm is building on its reputation as the place where talented and dynamic young people want to be because they can grow and succeed. The Ernst & Young Degree is an important element that complements and supports this strategy."
Professor Sue Cox, Dean of LUMS, adds: "We are justifiably proud of the many recent achievements by our community of staff and students at Lancaster, in one of the most vibrant and beautiful campus locations in the UK. We are very much looking forward to this new opportunity to work with ICAS and Ernst & Young. It represents another important opportunity for our students and colleagues to be closely connected to employers and the professions. Creating appropriate and exciting opportunities for our students' future careers is a very high priority for us.
"Attracting the best students is central to our strategy for future growth and success. In addition, having close relationships with high achieving organisations in business and public services is an integral part of all aspects of the University and Management School's life."
ICAS prides itself on setting and maintaining high professional and educational standards and is excited by the opportunity the Ernst & Young Degree offers to expand these standards into higher education. Whilst still maintaining the overall quality and relevance of the final qualification, the degree allows students to follow a path to qualification not currently available elsewhere.
Mark Allison, Executive Director of Education, ICAS, comments: "Driving excellence in education is at the core of our strategy. Our involvement with Ernst & Young and LUMS has allowed us to co-develop an exciting but relevant and rigorous degree programme offering undergraduates an unrivalled opportunity to fast-track their CA qualification after graduation".
A copy of the course brochure is available at:
The new degree is expected to commence in October 2005. It is currently subject to final validation by Lancaster University.