UK Premiere Dance at Nuffield Theatre
11/19/2003 12:41:27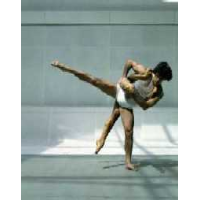 UK PREMIERE
Walker Dance and Park Music
Silence of The Soul
Nuffield Theatre, Lancaster University
Thursday 27th November at 8pm
Box Office 0800 028 3042. Tickets: £7.50, £4.50 concessions
The Nuffield Theatre, Royal Opera House and British Council have commissioned a new work from internationally-renowned dance company "Walker Dance and Park Music".
The Nuffield Theatre presents the UK premiere of this exciting new show from award-winning choreographer Fin Walker and composer Ben Park who have worked together to create Silence of the Soul, their biggest collaboration to date, involving an extraordinary group of seven dancers and seven musicians.
Fin Walker and Ben Park have evolved a highly individual performance style that is vivid and rigorous, both in its creation and production. Fresh choreographic ideas, exceptional dancing, striking musical composition and innovative designs are hallmarks of this excellent company.
Four students from Lancaster University Music Department will also work alongside composer Ben Park and his core group of professional musicians to rehearse his contemporary score, and will perform live in Ben's ensemble at the Lancaster performance.
Fin Walker's signature style is fiercely physical dances that push at the boundaries of the art form. Ben Park's musical score is constantly evolving and changing to produce an innovative and contemporary piece that is set against the structures of the dance. Park has been redefining and reshaping the score since Silence of the Soul's world premiere in St.Petersburg in October, and the Lancaster date will be the first time the completed score has been performed alongside the finished dance work.