Live at LICA Spring season 2011
01/11/2011 10:46:17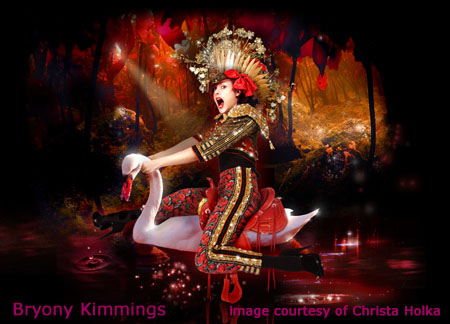 Live at LICA – Lancaster University's newly-merged live arts organisation - has launched a new spring season of world-class concerts, theatre, dance and exhibitions which are open to the public, staff and students.
Live at LICA (Lancaster Institute for the Contemporary Arts) based in the Great Hall complex encompasses The Nuffield Theatre, Lancaster International Concert Series and the Peter Scott Gallery.
Major highlights of spring 2011 include the 9-piece Grand Union Orchestra fresh from their success at the London Jazz Festival, Candoco Dance Company who return to the Nuffield with their new show, the visually striking Renditions and Upswing aerial theatre who'll be bringing a cocktail of dance, circus, animation and of course, spectacular aerial work.
The gallery will also host a group exhibition, Time Pieces, around ideas of time and memory, alongside the publication of a new book about the Making Time project and a national symposium.
Live at LICA looked close to home for the content and collaborators for the second instalment of Conversations with the Collection and enabled Lancaster University staff to select favourite works from the gallery's art collections.
The spring concerts programme features leading musicians from around the world, opening with a recital by the exceptional Iranian-born keyboard player, Mahan Esfahani. As part of the Chinese New Year, the wonderful Grand Union Orchestra brings their fusion of world music and jazz, followed by star guitarist, Xuefei Yang. Born following the Cultural Revolution, the fascinating story of Fei's rise to the world stage is that of a musical pioneer.
The season winds up with two light-hearted events – a night of musical hilarity with comedian Rainer Hersch and a toe-tapping jazz-session with the amazing National Youth Jazz Orchestra. The season concludes with a world-class recital by Valeriy Sokolov and Kathryn Stott performing a piece chosen by the audience.
From the aerial circus theatre of Upswing to the performance art comedy of Bryony Kimmings, the hip-hop theatre of Benji Reid to the live music punctuating shows from Clod Ensemble and Yael Flexer, the Nuffield theatre will be host to work that challenges, surprises and delights. These critically acclaimed shows, however you define them – live art, devised theatre, contemporary dance, performance art – are great new work from internationally renowned artists in a venue tipped by The Guardian Insider's Guide to the Arts, October 2010 as "the place in England to see the most innovative new theatre".
Matt Fenton, Director of Live at LICA, said: "We're sure you will find an exciting event of interest and, as ever, we encourage you to try something different. Our staff and fantastic ambassadors are always happy to recommend a starting point, especially if you are new to a particular art-form or venue."
Details of all events are available via: www.liveatlica.org or by emailing info@liveatlica.org. Alternatively, call the box office on 01524 594151.