Lancaster University study provides new evidence to improve palliative care in stroke
03/02/2009 11:51:55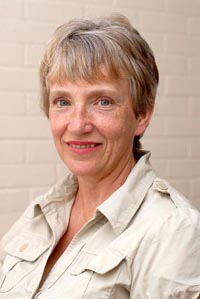 Professor Sheila Payne
People who have had a stroke, and their families, are not being given to the chance to prepare properly for death, access palliative care or decide whether to die at home, according a new study by Lancaster University.
The Stroke Association funded research, which centred around the admissions of stroke patients in two district general hospitals in Sheffield, found that none of the 191 admitted were referred to specialists in palliative care.
The study found that the care for people who have had a stroke was very much focussed on rehabilitation, which was successful in some cases, but this focus did not take into account that about 30% of people with stroke die in the first 28 days. Diagnosing whether someone was likely to die was a problem which could be helped by the adoption of a routine test, the study found.
Author of the report 'Palliative care in acute stroke' , Professor Sheila Payne from Lancaster University's International Observatory on End of Life Care, said that the skills and good practice in pain management and preparation for death which many cancer patients benefit from would be relevant and helpful to people who have had strokes.
Professor Payne said: "Factors such as our aging society and higher obesity levels means that stroke is becoming more common , and a third of people who have a stroke die.
"What our study found was that the medical teams caring for stroke patients found it very difficult to predict if someone was likely to die, which meant that the patient and the family were not prepared for it or given any time to think about what they would want to do. Being given the chance to die at home for instance, is a key component of the government's choice agenda in end of life care."
The study concludes that stroke patients could be greatly assisted if an assessment was routinely made to help predict if someone was likely to die. The SPARC score takes into account different factors such as symptoms, age, gender and medical details to make a statistical judgement on a patient's outcome and is regularly used to make judgements about the outcomes for people diagnosed with cancer.
Joe Korner, Director of Communications for The Stroke Association commented: "A third of people who have a stroke will die within a month, so getting end-of life care right is essential. The National Stroke Strategy includes a quality marker on palliative care, so it is of great concern that this research uncovers a lack of specialist end-of life care. We would like to see the same good practice used in palliative care for stroke patients as that already in place for those with cancer. We believe that those at the end of their life should be given the same choices that we have at the beginning of our lives."