Minister Opens First Centre for Performance-Led Human Resources
03/12/2007 14:38:26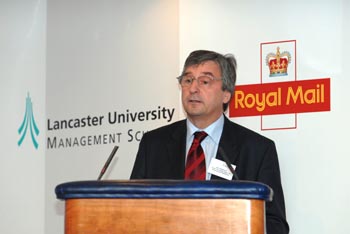 The Rt Hon Jim Fitzpatrick MP
Jim Fitzpatrick MP, Parliamentary Under Secretary of State at the Department of Trade and Industry and Minister for London, opened Lancaster University Management School's (LUMS) Centre for Performance-Led Human Resources on the 7th March at Royal Mail's Phoenix Centre, Mount Pleasant, London.
The new Centre is the first in the UK to bring together world-class experts such as Centre Director Paul Sparrow,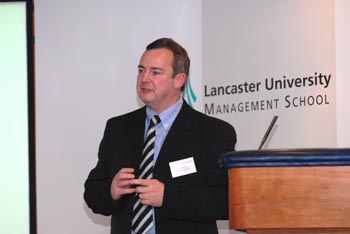 Centre Director Professor Paul Sparrow
Professor of InternationalHuman Resource Management and Organisational Psychologist Professor Cary Cooper and top HR Directors from some of the globe's leading organisations to overcome the most challenging issues facing senior management.
HR is facing unparalleled radical change, and people performance is more important than ever. The Centre will work with HR Directors on strategic, bespoke projects to inform senior level decision making.

The Centre is designed to enhance the experience of the UK's workforce and the productivity and performance of both employees and HR functions, which are central to innovation and growth in UK businesses.
HR Directors from world-leading organisations such as Royal Mail Group, The Royal Bank of Scotland, Vodafone, Hanson, The Britannia Building Society, McDonalds, Shell, Cooperative Financial Services, North West Development Agency, NG Bailey, the Cabinet Office and United Utilities are involved in the Centre. Industry funding of £1.1 million has already been secured for a five year period.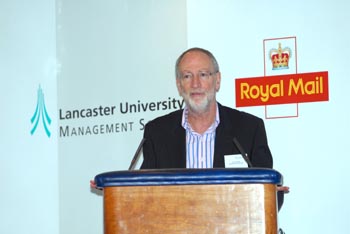 Professor Cary Cooper
Professor Cary Cooper, from Lancaster University Management School, said: "HR is central to business performance and the new centre is the first in the UK to research and support HR's contribution to business performance at Board Level.
"The applied research that the Centre is carrying out is a far cry from Ivory Tower research and is set to benefit employees and the bottom line of companies. It demonstrates how universities and business schools can work with UK plc to offer business solutions at the highest level to improve organisational performance. As well as benefiting companies we will examine how the workplace can be strengthened to enhance employee well being and morale as well as creating added value for the business"
All the Centre members will be involved in a project examining the future of HR, including imminent work force planning models, benefits packages, outsourcing and HR skills. They will also engage in a range of research projects that include research to develop business models to improve organisational agility, engaging performance to improve productivity, Chief HR Officer skills, personalised HR, the future of HR Metrics, talent management, innovation and world –class customer service.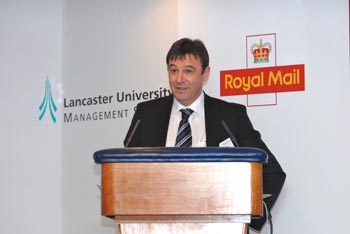 Centre Chair, Tony McCarthy

Centre Chair Tony McCarthy, Royal Mail Group Director, People & Organisational Development, said: "All successful businesses are people businesses - none more so than the companies who are sharing their knowledge and addressing their changing needs through this initiative. UK business has a real opportunity to improve performance by working together with the very best HR leaders."