Tackling drought in the Balkans
03/07/2005 14:53:44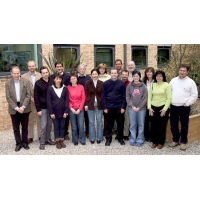 Farmers in the Balkans could soon be reaping the benefits of cleaner, better-managed water thanks to a pioneering reconstruction project.
Lancaster scientists are playing a key part in an EU-funded scheme designed to improve irrigation and water management in the war-torn Western Balkans.
The 1.2 million Euro project – know as Waterweb - is one of the first collaborative scientific projects to be carried out with the Western Balkans working with international partners since the end of the Balkans conflict.
The three-year initiative aims to draw on expertise from four European Universities (KVL-Denmark, Lancaster University, Newcastle University and Lisbon Technical University, Portugal) and three from the Western Balkan countries of Serbia and Macedonia.
Plant Scientists, environmental Scientists, microbiologists, toxicologists, Economists and computer modellers are just some of the experts taking part in the multi-faceted project.
One of the projects main aims is to tackle drought, which in a bad year can wipe out more than half the crop yields in Macedonia and Serbia.
Microbiologists will also carry out research into pollutants which find their way into the water supply damaging crops and getting into the food chain.
Dr Mark Bacon of Lancaster University's Lancaster Environment Centre said: "Lancaster has a strong track record in this area. We see this as an important opportunity to put our research expertise to practical use."
Western Balkan Science Coordinator Professor Steve Quarrie said he hoped the project would result in real benefits for the people in the West Balkans.
"Drought is a particularly serious issue for the West Balkans. This project should enable us to find better ways of managing water so that we can grow more crops from the same amount of water."
Professor Radmila Stickic of the Faculty of Agriculture, The University of Belgrade, said: "This is the first time for many years that we have been able to collaborate with European researchers in this way. This is an important project because we have a big problem with sustainable use of water and contamination in the West Balkans."
Other Lancaster researchers working on the project include Professor Keith Jones and Professor Bill Davies.