Lancaster Professor wins top Physics Prize
09/02/2004 13:04:25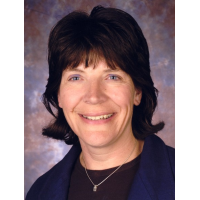 A Lancaster University professor has scooped one of Britain's most prestigious Physics prizes for her research into climate change.
Professor Barbara Maher, who leads Lancaster Environment Centre's internationally-known Centre for Environmental Magnetism and Palaeomagnetism and is currently head of the Geography department, was among the cream of contemporary scientists selected by The Institute of Physics for an award.
The prize-winners' work represents some of the most exciting, cutting-edge physics-based research currently being carried out by British scientists ranging from particle physics research to contributions to world-class industry.
Prof Maher was awarded the Chree Medal and Prize for her pioneering contributions to the study of magnetic signals from the geological record as a means of determining climatic changes.
Her work has identified a strong relationship between annual rainfall totals and the magnetic properties of modern soils - soils that go through more wetting and drying cycles make magnetite, a strongly magnetic iron oxide. She has measured the magnetic properties of more than 35 'fossil' soils in north-central China (around Xi'an, the site of the famous Terracotta Army), which have each been buried under layers of windblown dust. Knowing the relationship between rain and soil magnetism, she has been able to calculate past monsoonal rainfall totals over timescales spanning the last 10,000 years and even the last 2 million years. These calculations can then be used to check the reliability of model forecasts of climate change, by comparing the geological data against the models' hindcasting results.
Dr. Paul Danielsen, Director of Strategy, Communications & Business at the Institute of Physics, said: "The Institute's awards recognise outstanding achievements by physicists in their respective fields. Previous winners constitute a roll-call of those who have shaped physics in the 20th century. This year's winners demonstrate that UK physicists continue to make remarkable contributions into the 21st century."
The Institute of Physics is a leading international professional body and learned society with over 37,000 members, which promotes the advancement and dissemination of a knowledge of and education in the science of physics, pure and applied. It has a world-wide membership and is a major international player in scientific publishing, setting professional standards and promoting physics through scientific conferences, education and science policy advice.