Artistic careers take flight at degree show 2008
06/11/2008 10:23:32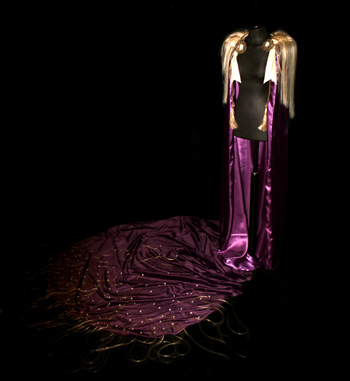 James Bowland art work
A new flock of artists are set to launch their careers at the Lancaster University Fine Art Degree Show 2008.
The show, titled Departure Lounge, showcases new work from final year Fine Art students from the Lancaster Institute for the Contemporary Arts (LICA).
Among the works to be exhibited are a reworking of the crown jewels - incorporating human teeth and real hair - by James Bowland, dolls made out of discarded objects including lighters and chip forks by Emma Collum and atmospheric film and audio of derelict buildings by Emily Leonard.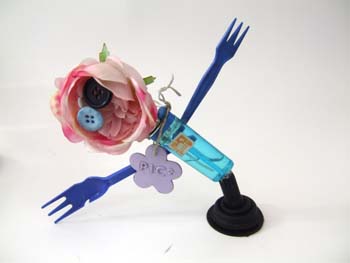 Emma Collum art work
The exhibition, which runs from June 18 to 25 at the University's Peter Scott Gallery and the Fine Art Studios, is the culmination of three years of creative development for the Lancaster University Graduates.
Featuring drawings, paintings, sculpture, digital work and installation, Departure Lounge offers the public a chance to catch a glimpse of new careers in the making and get a taster of some of the approaches currently emerging in the contemporary art scene.
Emma Rose, Lancaster University Fine Art Tutor and Professor of Contemporary Art, said: "This show is called Departure Lounge because it is a launch pad for our students' future careers.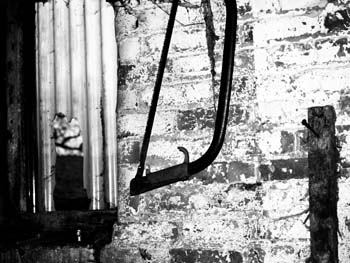 Emily Leonard art work
"The show marks the transition from student to critically informed practitioner and is an opportunity for students to put their work before a public audience.
"They have been pressed to enhance their technical skills and articulate their ideas and choices. The result is a fascinating, and vibrant exhibition which reflects the diversity of work taking place in Fine Art at Lancaster University."
Entry is free and the show is open 11am to 4pm Mon to Fri and 11am to 9pm Thursdays.