New Season at The Nuffield Theatre
01/13/2006 09:59:17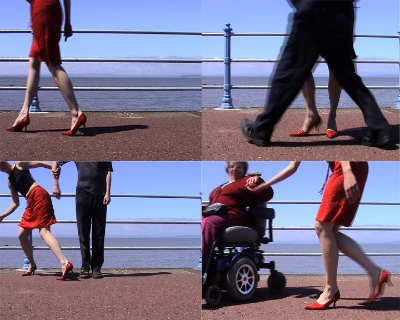 Nuff Said II
The Nuffield Theatre has recently combined forces with Lancaster International Concerts Series, the Peter Scott Gallery and the departments of Art, Music and Theatre Studies at Lancaster University to form the Lancaster Institute for Contemporary Arts (LICA). This, alongside increased support from ACE North West, means that an exciting future lies ahead for the Theatre.
There are now even more crossovers with other art forms and areas of research. This season sees the first fruits of such collaborations: staging Split Britches' Dress Suits To Hire in association with the Women's Writing for Performance Symposium, and hosting contemporary music ensemble Psappha's staging of two landmarks of music theatre – Pierrot Lunaire and The Soldier's Tale.
Support for North West artists remains important, with shows from Sonia Hughes, Until Thursday and Dance North West's Xposure! Project. Following the success of the young makers festival last year, Nuff Said II will be an opportunity to engage with the Making Money bursary winners. The scheme saw 5 artists receive Nuffield funding to create new works, to be presented at Nuff Said II alongside a late-night performance cabaret.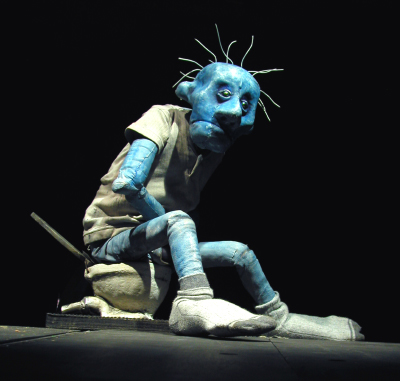 Faulty Optic present Horsehead
A new strand of programming will also be launched. After a rewarding relationship with Vincent Dance Theatre, they have been commissioned to create a show for 6 to 8 year-olds, the first in a series of Nuffield projects for young people.
A new relationship with Dance Umbrella – the major organisation for bringing international dance to the UK - has been started. This season the Nuffeild will be presenting Herman Diephuis' stunning exploration of religious iconography, using both trained dancers and members of the local community.

To see listings in full for the Nuffield Theatre please see the following webpage:
http://domino.lancs.ac.uk/info/lunews.nsf/r/322e