Technology helps banish safety fears
09/16/2009 10:54:44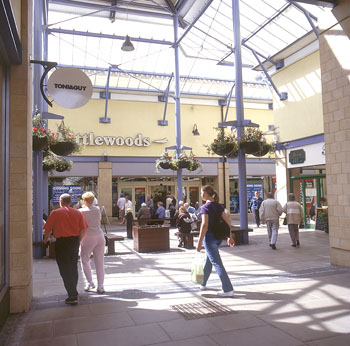 Researchers are harnessing developments in technology to help us feel safer in public.
Whether you're uneasy jogging through your local park or hesitant about crossing a busy road, a team of researchers are working on new ways to help people register their concerns and bring about a change to the way public spaces are designed.
Mobile Computing and Artificial Intelligence are just some of the tools researchers are planning to use to capture public opinion during a series of trials in Lancaster, Coventry and Derry over coming years.
Professor Jon Whittle of Lancaster University's InfoLab21 is leading the £855,000 project funded under the Engineering and Physical Sciences Research Council's Digital Economy programme.
Professor Whittle, who is based in the Computing Department, said: "The people who use a space are the people who know it best but the pressures of modern life mean that they are unlikely to find the time to register their views and put forward suggestions for change.
"This kind of tacit knowledge is really valuable to designers but very difficult for them to access.
"We hope to use technology to make it quick and easy for people to pass on their observations, helping us to improve the design and safety of our shared public spaces whether that be a city underpass or a leafy park."
The three-year project 'VoiceYourView' brings together computer scientists, crime experts, ergonomists and designers across the UK and is a collaboration between Lancaster, Aston, Manchester, Coventry and Brunel Universities.
Technology trials are set to take place in Lancaster in November 2009; Derry in summer 2010; Coventry in summer 2011.
For further information on the project please go to: http://www.voiceyourview.com