Ex-RAF squadron leader is a high flyer
07/17/2006 12:26:36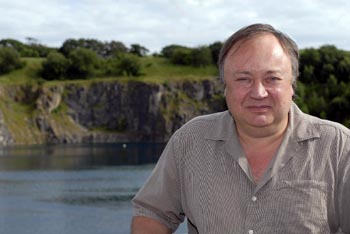 David Hack
A former RAF squadron leader who served in both the Falkland and Gulf wars has swapped his uniform for a graduate's gown after gaining a first class degree from Lancaster University.
David Hack, who's 47 and lives at Barbon in Cumbria, studied for a BSc in Biology and was awarded the departmental prize for academic excellence.
He spent twenty years in the RAF where he worked as an air traffic controller but he always had other ambitions.
He said: "I was a typical eighteen year old more interested in chasing girls and having a good time so the RAF sorted me out.
"But after twenty years I'd had a great time but felt I wanted to do more with my life."
After leaving the RAF, he and his wife Carol bought a scuba diving centre at a disused quarry at Over Kellett near Carnforth.
He said: "I've always loved diving since I was about eighteen and this seemed perfect.
"It's now a thriving business and well known in the diving world but with Carol running it, I decided I could take time out to go to university and do a degree.
"It was funny at first mixing with all these teenagers because I was commuting from home but at my age I just knuckled down and did the work."
His hard work paid off with the award of a first class degree and now he is planning to do a Phd in plant science.
He said: "We're looking at growing crops in difficult conditions and that could potentially feed a lot of people in the developing world so I'd like to be a part of that.
"The Lancaster Environment Centre at the university is very keen on developing links with business so maybe I could be a consultant to companies. Who knows?"