Professor Appointed To Social Work Taskforce
01/30/2009 11:47:42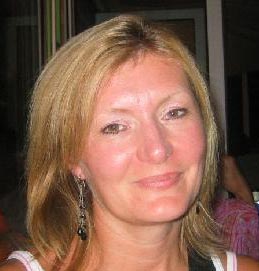 Professor Sue White
Lancaster University's Professor of Social Work is the only academic appointed to a panel of experts chosen by the Government to review frontline social work practice.
Professor Sue White from the Department of Applied Social Science has been handpicked to join the Social Work Taskforce announced by the Health Secretary Alan Johnson and the Children's Secretary Ed Balls.
Ed Balls said: "Social workers do a really difficult job, often in extremely challenging circumstances. They have a vital role in protecting children and young people from harm. The role of the Taskforce will be to support and develop their work, training, recruitment and day-to-day practice so that social work is, and is seen to be, a high quality and self confident profession with the confidence and esteem of the public."
The Social Work Taskforce has been asked to identify any barriers social workers face in doing their jobs effectively and has been asked to make recommendations for improvements and long-term reform in social work. One of its first priorities will be to carry out a review of the effectiveness of Integrated Children's Systems and the IT used by social workers to keep records of their cases.
Chaired by Moira Gibb, Chief Executive of Camden Council, the Taskforce brings together experts with a range of backgrounds including Bob Reitemeier, Chief Executive of The Children's Society and Richard Jones, Director of Adult Services, Lancashire County Council. The Sun's agony aunt Deirdre Saunders is also a member. The Taskforce will meet for the first time in February and will report to the Government in summer.
Alan Johnson, Secretary of State for Health, said: "The invaluable, essential work that social workers do to support adults and families too often goes unrecognised. It is paramount that we help them to deliver consistent high quality practice and services.
"I am confident that the strong taskforce team will make sound recommendations for immediate and long-term improvements, building on the Government's significant investment in the workforce over the last ten years."