Honorary Degrees At Postgraduate Ceremony
12/01/2008 09:06:03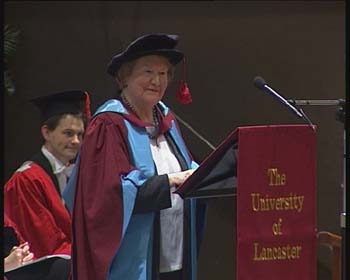 Patricia Routledge CBE
One of Britain's best-loved actresses has said how pleased she is to accept an honorary degree from such a prestigious university as Lancaster. The award-winning actress Patricia Routledge CBE was awarded a Doctor of Letters by the Chancellor Sir Christian Bonington in a ceremony at the Great Hall where over two thousand postgraduates also received their degrees and diplomas.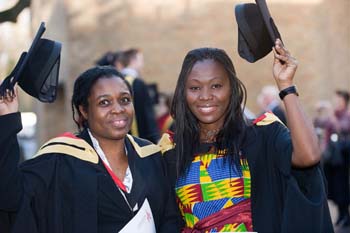 Two of the postgraduates at the ceremony
She said: "Thank you for this honour that you have bestowed on me. I appreciate it and accept it joyously."
Born in Birkenhead, Patricia Routledge trained at the Bristol Old Vic and made her stage debut at the Liverpool Playhouse in 1952. She has had a prolific career in theatre on both sides of the Atlantic, winning an award for her Broadway appearance in "Darling of the Day" in 1968 and the Laurence Olivier award for "Candide" in 1989. She achieved national fame when she featured in monologues written for her by both Alan Bennett and Victoria Wood. She first appeared in Bennett's "A Woman of No Importance" in 1982, and then as the opinionated Kitty in "Victoria Wood As Seen On TV" in 1985. She performed two further monologues in Bennett's Talking Heads in 1987 and 1998.She is best-known on TV for her role as Hyacinth Bucket in the comedy series "Keeping Up Appearances" and then in the popular detective series "Hetty Wainthropp Investigates". She was nominated for two BAFTA TV Awards in 1992 and 1993.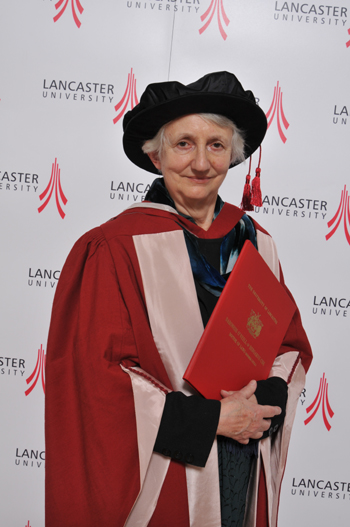 Baroness O'Neill of Bengarve CBE

Two other

distinguished women were also awarded honorary degrees in the December ceremonies, with the p

hilosopher Baroness O'Neill of Bengarve receiving a Doctor of Laws and the international accounting expert Professor Mary Barth a Doctor of Science.

Baroness O'Neill of Bengarve CBE is President of the British Academy and an Honorary Fellow of the Royal Society in recognition of her outstanding contribution to philosophy.She is a former Principal of Newnham College Cambridge and a former Professor of Philosophy. She chairs the Nuffield Foundation and has been a member of and chaired the Nuffield Council on Bioethics and the Human Genetics Advisory Commission. She has worked on a number of reports on bio-medical issues, including recently the Kings Fund Inquiry into the Safety of Maternity Services. She was created a Life Peer in 1999 and sits in the House of Lords as a crossbencher.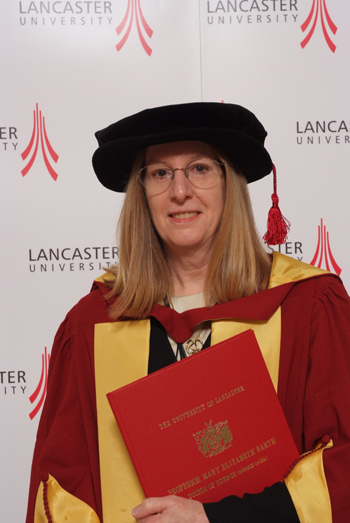 Professor Mary Barth
Mary E. Barth is the Joan E. Horngren Professor of Accounting and Senior Associate Dean for Academic Affairs at the Stanford University Graduate School of Business which she joined from Harvard Business School and Arthur Anderson and Co. She also is a member of the International Accounting Standards Board (IASB).
She is regarded by the accounting community as the academic with the greatest impact on US and international accounting policy as well as being one of the most eminent accounting researchers in the world. Her research focuses on financial accounting and reporting issues, particularly topics of interest to accounting standard setters. Her research is published in a variety of journals and has won several awards, including the Wildman Medal Award, the Competitive Manuscript Award and, on two occasions, the Best Paper Award of the Financial Accounting and Reporting Section of the American Accounting Association (AAA).