Research Shows Married Couples Vote More
03/20/2007 12:44:05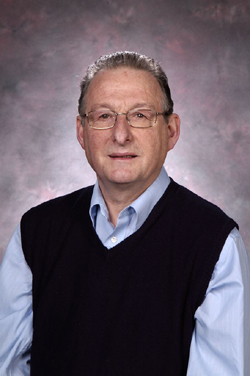 Professor David Denver
Married people are more likely to vote, according to research carried out by a Lancaster University Professor of Politics.
Professor David Denver is set to present a paper on British voting behavior at the Political Studies Association annual conference at the University of Bath between April 11th and 13th.
The research, which takes into account more than 30 years of evidence, shows that in Britain people who are married turn out to vote in greater proportions than those who are single, separated, divorced or live with a partner. The difference generally persists even when age differences are taken into account.
Professor Denver said: "Previously it was thought that married people were more likely to vote because they had more social contacts in the community and, at a very practical level, simply had someone else in the house to remind them to vote. It now appears, however, that the main driver is that married people (and also the widowed) have a greater sense of civic responsibility than those with other domestic arrangements."
Professor David Denver specialises in studying elections. He is the author of a widely used text on electoral behaviour -Elections and Voters in Britain.
The Political Studies Association is the body that brings together Britain's Politics professors, lecturers and researchers.