Lancaster University Professor wins international award
11/16/2005 09:55:31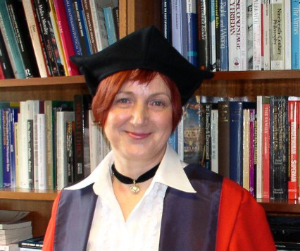 Professor Rufth Chadwick, Director of CESAGen
A Lancaster University Professor of Bioethics has won a prestigious international award for her research into the ethics of developments in genetic science.
Professor Ruth Chadwick, Director of CESAGen - a research centre which investigates the economic, social and ethical consequences of genomic and genetic science - has been awarded the World Technology Award for Ethics.
She was selected to receive the award by members of the World Technology Network - an elite international group committed to bringing emerging technologies into use in the real world.
The Network recognised that her work was of lasting value and would have long-term significance.
The winners of the prestigious global award were announced on November 14, 2005, at the World Technology Summit and Awards in San Francisco.
Professor Ruth Chadwick said: "I am delighted to have been chosen to receive this award - particularly as it was judged by my peers from across the academic research community in a number of different countries. It is also very satisfying to see the work which we have been progressing at CESAGen getting international recognition."
Other nominees in the Ethics category were:

Manuel Castells, University of California Berkeley

Michael S. Gazzaniga, Dartmouth College

Tony Hope, Oxford University

Lawrence Lessig, Stanford University

John Weckert, Charles Stuart University