University Challenge - Your Starter for Ten!
01/22/2001 13:30:51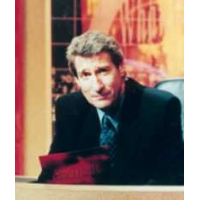 Can you answer the following questions?
In the Nursery Rhyme 'Oranges and Lemons', which bells sing 'I owe you five farthings'?
and
Simba is the Swahili word for which large member of the cat family?
Would you like to be on TV and put your general knowledge to good use? Why not appear for your university in the 2001/2002 series of University Challenge.
For more information contact your Students' Union or JCR or email university.challenge@granadamedia.com or phone 0161 832 7211 ext 3157.