Lancaster top in the North West for student satisfaction
08/04/2009 11:55:48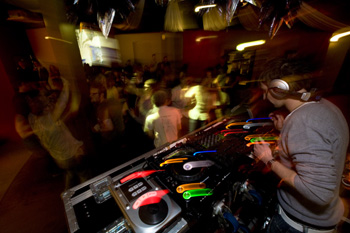 Students at Lancaster University are among the most satisfied in the country, according to the latest National Student Survey.
Lancaster University has been ranked 11 overall in the table or joint 9th amongst more than 100 similar institutions with 89 per cent of Lancaster students saying they were satisfied with the overall student experience.
Lancaster also came out top for overall satisfaction in the North West of England.
This is the fifth annual National Student Survey. A total of 155 higher education institutions (HEIs) across the UK and 117 further education colleges (FECs) in England took part.
This is the latest in a long run of successful league table results for the University. Lancaster is currently ranked 12th in the UK out of 113 institutions by The Independent and is top in the North West in four national league tables: The Sunday Times, The Times, The Guardian and The Independent.
Professor Paul Wellings, Vice-Chancellor of Lancaster University, said:
"Lancaster University's continued success in the National Student Survey is testament to our commitment to high quality research-led teaching and delivering an outstanding student experience.
"We are determined to continue to improve the experience for all of their students and deliver the very highest levels of student satisfaction."
"Deciding on which university to attend is an increasing important choice in a very tough job market. Savvy students have worked out that 1994 Group universities such as Lancaster offer the very best academic experience."
A full breakdown of NSS 2009 results can be found at http://www.hefce.ac.uk/learning/nss/data/2009