Romantic Appointment for Lancaster
03/15/2004 17:05:38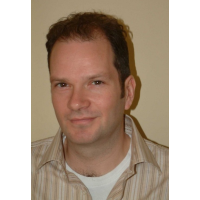 A professor with a passion for the romantic period is set to take up a new post at Lancaster University.
Professor Simon Bainbridge will join the department of English and Creative Writing to take up a chair in Romantic Studies this summer.
Currently head of the School of English at Keele, Professor Bainbridge is author of the acclaimed study Napoleon and English Romanticism published by Cambridge University Press and has recently published British Poetry and the Revolutionary and Napoleonic Wars published by Oxford University Press.
His main research interests are in the writing of the Romantic period and its relations with the historical events of the time, particularly the Revolutionary and Napoleonic wars.
Professor Bainbridge is particularly interested in the writing of Wordsworth and Byron. He is also a regular contributor to media broadcasts, and former President of the British Association for Romantic Studies.
He said: "This feels like a very exciting time to be joining a department which has an excellent reputation for teaching and research. As the home of the Wordsworth Centre and the Ruskin Library, the department has well-established strengths in the writing of the nineteenth century and I am particularly committed to building on the University's proximity to the Lake District to develop its profile as an internationally-recognised centre for Romantic Studies. As a keen hill walker, I am also looking forward to exploring the environment that provided such an inspiration for the writers I study and teach."