Law Lecturer Shortlisted For National Award
12/30/2007 12:51:39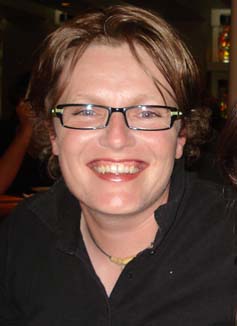 Dr Sarah Beresford
A lecturer from Lancaster University has been nominated for the Law Teacher of the Year Award 2008.
Dr Sarah Beresford is one of five finalists short-listed for the national award after being nominated by two of her colleagues. Her nomination paid tribute to her overall ethos in "constantly developing forms and styles of teaching that ensures student learning and increasing student confidence."
The competition, sponsored by the Oxford University Press, highlights those who have made an exceptional contribution to law teaching. This can be demonstrated in any number of ways, from innovation and effectiveness to student support.
Dr Beresford, whose teaching subjects include the law relating to gender, religion and sexuality, said she was delighted.
She said: "It's a real boost to get recognition, especially nationally. I think teaching is terribly important and I get a real sense of satisfaction out of it. Teaching is a skill in itself and in its own right. It's about seeing that metaphorical lightbulb come on when the students get it. There are some quite difficult mental gymnastics to understand the inconsistencies and peculiarities of legal decisions and it's great when you enable them to understand it."
An OUP spokesman said: "The Law Teacher of the Year Award is a national award conceived in 2004 to promote the importance of teachers and teaching, and in doing so to recognize the vital role that teachers play in the education of tomorrow's lawyers, and to give good teachers the recognition they deserve."
After candidates have been short-listed, they were interviewed as part of the judging process, and their teaching practices were observed during lectures and seminars. Candidates also provided a physical portfolio in support of their nomination. The winner of the award will be announced in January 2008.