InfoLab21 podcasts now online
11/23/2006 16:28:51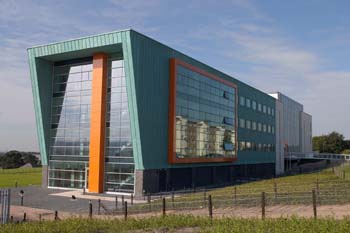 InfoLab21
The research and development activities of InfoLab21 have been captured in a series of short films, now available online, as part of the InfoLab21 Demonstrator Project.

View Films

The films cover four InfoLab21 research topics including virtual personality engineering, ubiquitous computing, mobile gaming and evolvable intelligence in robots.

There are also two films which provide an Introduction to InfoLab21 and an overview of the Knowledge Business Centre, which provides a gateway for business/academic interaction and transfers expertise between InfoLab21's academics, regional businesses and community partnerships.

InfoLab21 also liaises with local schools. Youth versions of the films are also available online for young people including prospective students wishing to learn about InfoLab21 and cutting-edge developments in ICT.

There is also a series of posters around InfoLab21 explaining InfoLab21 research projects and providing information about the InfoLab21 resident businesses. PDF versions of the posters are available to download from the Downloads page. Films will also be shown via a plasma screen in reception.

The InfoLab21 Demonstrator Project is a cross-departmental funded project coordinated by the KBC.If you would like more information about the topics covered in these films or would like to be sent a copy of any of the Demonstrator DVDs please contact project coordinator, Amanda Ross; a.ross@lancaster.ac.uk.
The InfoLab21 Demonstrator films were produced with the kind cooperation of InfoLab21 staff and by InfoLab21 Associate Companies Quay Creative and Knowledge Partners