Appointment of Lancaster's first Professor of Palliative Medicine
11/01/2007 08:54:00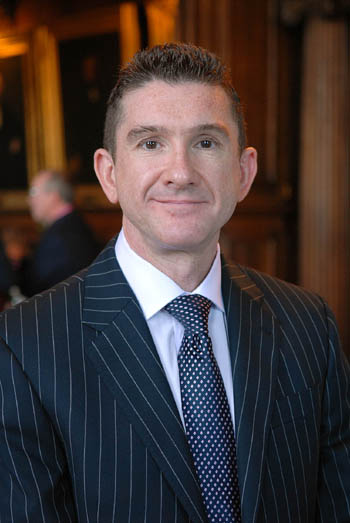 Professor Mike Bennett
A joint appointment between Lancaster University and St John's Hospice in Lancaster is set to improve the lives and advance the care that is provided for many patients and families who depend on Hospice Care in North Lancashire and South Cumbria.

The appointment of Professor Mike Bennett, who takes up the post of consultant and professor of palliative medicine at the end of October, was formally announced at an event in Lancaster Town Hall on 5th October to mark World Hospice and Palliative Care Day.
Professor Bennett, whose previous post was consultant in palliative medicine at St Gemma's Hospice, Leeds, will be based within the International Observatory on End of Life Care at Lancaster University and will contribute to the growing development of health and medicine at Lancaster. He will also conduct clinical work at St John's Hospice, Lancaster and hold an honorary consultant contract with the University Hospitals of Morecambe Bay NHS Trust.
The Observatory – part of the Institute for Health Research - is an internationally acclaimed research centre specialising in the development of hospice and palliative care worldwide.
The key goals of the post are to:
• advance research and teaching in palliative care
• provide high level clinical care locally for people with advanced disease and those facing death
• deliver academic and clinical leadership to improve the provision, organisation and evaluation of palliative care services within the region and beyond
Professor Mike Bennett said: "This is a very challenging and exciting new post. Many people who face the end of life fear pain and emotional distress but with good support from health care professionals and expert services, these symptoms can often be well controlled.
"Lancaster University is already recognised as one of the few centres with significant expertise in academic palliative care and St John's Hospice has worked for over 20 years to provide care to terminally ill patients. However, research is continually needed to ensure that patients receive the best care and to properly test new treatments and approaches. In combining my clinical work with research I hope to develop an integrated hospital, supportive and palliative care service which will benefit patients and their families in the area."
Professor David Clark, Director of the International Observatory of End of Life Care at Lancaster University, said: "We are lucky to have appointed someone with a wealth of experience in the area of palliative care. Mike's appointment is particularly important for the city and the local community which can only benefit from his clinical experience. He will be a major contributor to Lancaster's reputation as a centre of excellence in end of life care research and teaching."
Professor David Clark, Professor Sheila Payne and Professor Mike Bennett

Dr Mike Warren, chair of the board of Trustees at St John's Hospice in Lancaster said: "As a doctor involved in the development of care for people at the end of their lives, at its origins in Silverdale in the 1970s, I was privileged to be close to the patients and their families and to learn the immense value of this work. For the Trustees of the Hospice, associated with Lancaster University, it is very gratifying to see this enhancement to the service we provide, not only in the Hospice itself, but also in our thriving educational work with students and health care workers.

Mike's clinical, teaching and research skills will bring huge benefits to the locality, the region and beyond."