British Council African Writing Project Comes To Lancaster
04/28/2003 09:57:11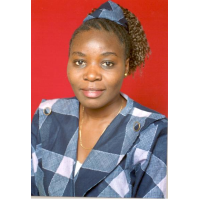 'Crossing Borders' is an online creative writing development scheme which has been piloted successfully in Uganda over the past two years. The project grew out of a British Council residency at the University of Makerere in 2001 and aims to aid a new generation of African writers working in English to develop their creative writing skills.
Graham Mort a freelance writer and distance learning specialist, devised the pilot project in Kampala and has remained as leader of the scheme. In October 2002 he took up a post as director of postgraduate studies in creative writing at Lancaster University and began consultations to situate the project here. Graham has just returned form a series of workshops and planning meetings which took him to Malawi, Uganda and Kenya.
This year the scheme will expand to take in more young writers from other Anglophone African countries. Students will be able to develop their writing through email tutorials and a new, dedicated website designed at Lancaster University. Participating countries will include Uganda, Kenya, Malawi, Zimbabwe and Zambia. In 2004 it is hoped that South Africa, Nigeria and Ghana will joint he scheme, making it a pan-African initiative on an unprecedented scale.
From April 2003 the project will become a British Council/Lancaster University collaboration and preparations are now under way to establish the management and action-research elements of the projects in the English & Creative Writing Department. A team of 'offshore' tutors - all professional writers - is being recruited to deliver the project and it is anticipated that the next phase of development will last for three years.