'CRACKER'-STYLE TECHNIQUES USED IN BOGUS CALLER CRACKDOWN
03/11/2005 15:46:14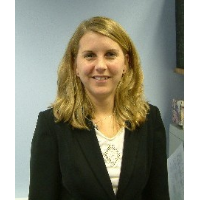 'Cracker'-style techniques are being used to train visiting officials in Tameside to protect elderly and other vulnerable people from bogus callers.
Clinical psychologist Dr Amanda Thornton from the Institute for Health Research, has been drafted in by Greater Manchester Police Authority to lead sessions with social workers, district nurses and others who are in daily contact with potential victims.
The training will look at what can be done to improve vulnerable groups' awareness of how they are at risk and what officialdom can do to make it easier to identify genuine official visitors.
Workers will also be schooled in the hidden clues that indicate who has fallen prey to bogus callers and the psychological techniques for assessing whether victims need support.
Dr Thornton said:
"Who better to prevent crime committed against older people than those health and social care professionals who visit our elders in their own homes? The only way we will prevent the activity of these ruthless criminals is if all community partners work together.
"It is not possible to change the way a person has lived all for 60 or 70 years by simply doling out a few leaflets. People who have built up a relationship by visiting residents are trusted and that makes them ideal to give advice about what steps to take to keep vulnerable people safe - locking doors, keeping the chain on, asking for ID.
"But we are also equipping official visitors to spot when somebody has fallen prey to a bogus caller so that the appropriate support can be put in place."
The Home Office this week launched a campaign to raise awareness of the threat posed by bogus callers - tricking their way into homes and stealing cash and valuables - and revealed that more than 18,600 such offences were reported in England and Wales in 2002-03.
The real figure is likely to be higher since the nature of the crime means that many vulnerable people may not be aware an offence has taken place or are simply too embarrassed to report it.
The Home Office's Lock, Stop, Chain and Check campaign includes this simple advice to all householders:
* LOCK Always keep your back and front door locked even when you are at home or just popping out briefly.
* STOP If there is someone at your door, stop and think whether you are expecting anyone. Ensure the back door is locked before answering the front door so that nobody can access your house while you are distracted.
* CHAIN If you decide to open the door, put the door bar or chain on first. Keep the chain on while you talk to the person on the doorstep. When the door is closed, remove the chain in case you need to get out quickly.
* CHECK If a stranger wants to come in and claims that they are from a utility company, the local authority or any other organisation, always ask for their ID, even if you were expecting them - genuine callers will happily show you ID. Close the door and check the ID carefully. Call the head office if you are still unsure, but use the number from the telephone directory or a recent utility bill, not the one on the card.