Entrepreneur Michelle Mone OBE visits Lancaster University to help local businesses
07/29/2010 00:00:00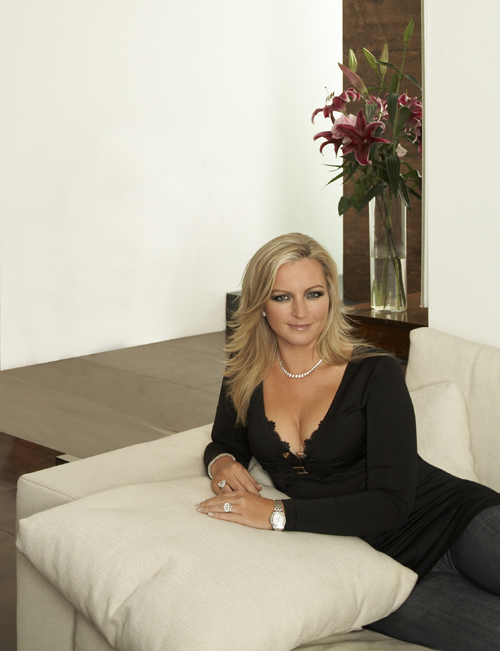 Michelle Mone OBE
Michelle Mone OBE, Founder and Co-owner of MJM International and the UK's leading designer lingerie brand, Ultimo, was at Lancaster University Management School (LUMS) on August 3rd passing on valuable advice to local businesses.
The highly successful businesswomen, one of the UK's top 3 female entrepreneurs, was invited to the University by LUMS's LEAD programme - a ten month programme which has been specifically designed to help owner-managers of small to medium sized businesses grow their business and become more profitable and secure.
Since launching her Ultimo Gel Bra invention in 1999, Michelle has built up the lingerie brand, Ultimo and her lingerie can be found across the UK's high-street. She holds eight worldwide patented lingerie inventions.
Speaking before her free taster Masterclass in the Management School for local owner managers and business leaders Michelle said although times were still tough for businesses owners, success was still possible.
"You have got to be creative. It's not just about being the cheapest in the marketplace. Innovation is key, thinking outside the box and offering a quality product. It's still hard times out there and keeping a team together is a real skill. You have to find ways to get across that sometimes change is a good thing."
She said growing a business outside London could be a challenge but her own experience proved that it was achievable.
"Yes, you do have to work harder here than you do if you are based in London to succeed, but we are managing to grow a huge brand based in Glasgow and Hong Kong. It shows it doesn't matter where your business is set up, you can make it work in a big, big way.
"I believe the harder you work the better luck you get."
Michelle, who is a regular panellist on BBC's The Apprentice, has clocked up a number of prestigious awards over the years, including 'Best Newcomer' at the British Apparel Export Awards, 'World Young Business Achiever Award' at the Epcot Centre, Florida, and 'Business Woman of the Year' at the Corporate Elite Awards in London.
In 2001 Michelle joined the Board of Directors for The Princes Scottish Youth Business Trust and more recently its Board of Main Council. Michelle also supported the Sultan of Oman in setting up women's enterprise in the Middle East. Michelle also scooped top prize with her team on this year's Comic Relief Does the Apprentice, in which she appeared alongside Jonathan Ross, Ruby Wax and Carol Vorderman.
To date LEAD at Lancaster University has worked with over 200 companies and 90% of them have seen an increase in sales turnover, employment, productivity and profits. On average past pilot LEAD participants increase their turnover by £200,000.
For more information on LEAD visit:www.lums.lancs.ac.uk/lead