Lancaster Lecturer takes up Government Drugs Advisory appointment
04/29/2009 16:42:05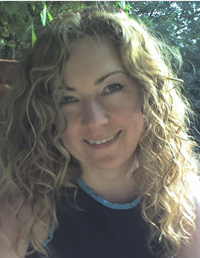 Dr Fiona Measham
Dr Fiona Measham: Senior Lecturer in Criminology at Lancaster University, is one of two new appointments to the Advisory Council on the Misuse of Drugs (ACMD) announced today by the Home Secretary (28 APRIL, 2009).
Dr Fiona Measham was appointed to Lancaster University in 2000 and is now Senior Lecturer in Criminology in the Department of Applied Social Science. She is a nationally-renowned researcher with 20 years' experience in the fields of drug and alcohol use, gender, licensed leisure and the relationship between crime and culture.
The 30-member strong ACMD, established under the Misuse of Drugs Act 1971, provides advice to all government departments on measures for preventing drugs misuse and social problems arising from it. It is chaired by Professor David Nutt. Fiona has been appointed as the Social Scientist advisor on the ACMD.
The other appointee was Dr Anita Nolan: Consultant, Honorary Senior Lecturer in Oral Medicine, Dundee Dental Hospital, NHS Tayside. Their appointments will be for a period of three years.
Home Secretary Jacqui Smith said:
"I welcome the new members to the Advisory Council on the Misuse of Drugs and the experience and skills that they will bring. I look forward to working with them over the coming years."
More information about ACMD can be found on the Home Office website at http://www.homeoffice.gov.uk/drugs/misuse/acmd.