Student Survey Rates Lancaster Highly
03/01/2011 10:20:15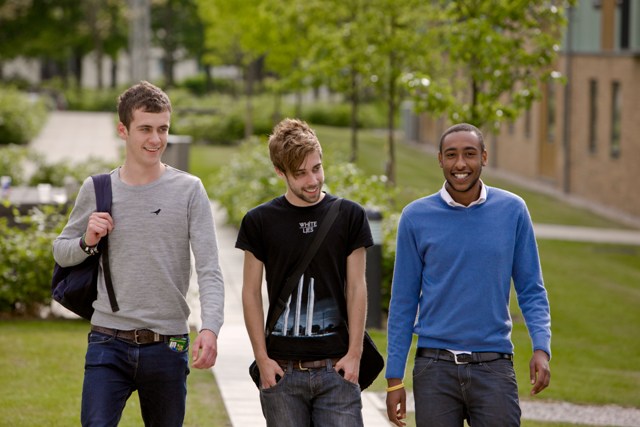 Lancaster University is ranked top in the North West and 15th in the UK in an annual survey looking at how students rate their institution.
The Times Higher Education Student Experience Survey asked more than 13,000 undergraduates from over 100 institutions about everything from the quality of teaching to the social life on campus.
Lancaster rose from 27th position in 2009 to joint 15th in 2010, ranked jointly with the University of Birmingham and the University of Kent. Lancaster also comes top in the regional ranking where it is now listed as the top institution in the North West.
Professor Amanda Chetwynd, Pro Vice Chancellor for Colleges and the Student Experience, said: "We are delighted that our students are so pleased with Lancaster University because everything we do is aimed at ensuring they have the best experience possible. We are constantly trying to improve every aspect of student life here because it is the students who make the university."
The survey is unusual in that the students themselves chose the 21 aspects of university life which they wanted included in the survey. These ranged from good accommodation to high quality staff, well structured courses, high quality facilities, a good library and good industry connections.
Top of the poll overall was Loughborough University. Cambridge University was ranked 4th and Oxford 6th.
http://www.timeshighereducation.co.uk/story.asp?sectioncode=26&storycode=415180&c=2