American identity on the silver screen
11/02/2005 09:46:57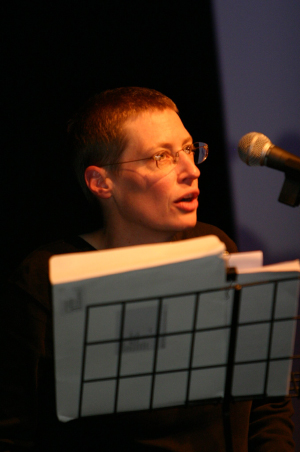 Professor Cindy Weber
A Lancaster University Politics Professor has written a groundbreaking new book on what it means to be American.
Looking at ten major films Cynthia Weber, Professor of International relations, explores the relationship between American film and politics.
She explores the cinematic representations of American morality, family, nation and globalisation in the films Pearl Harbor; We Were Soldiers; The Quiet American; Behind Enemy Lines; Black Hawk Down; Kandahar; Collateral Damage; In the Bedroom; Minority Report and Fahrenheit 9/11.
The book explores how American identity is being constructed and looks at the moral values that inform US foreign policy.
In the wake of 9/11 many Americans asked not only 'why do they hate us?' but 'what does it mean to be a moral American?
This highly topical, well-written and thought-provoking new book explores how these questions were answered at the intersections of official US foreign policy and post-9/11 popular films.
Professor Cynthia Weber, herself an American, is the author of numerous articles on US foreign policy and US hegemony, as well as several books about international relations. She is available for interview.
"Cynthia Weber offers a commanding and insightful analysis of how Hollywood shapes America's consciousness, foreign policy and perception of itself. A brilliant book, brilliantly put together."
Ziauddin Sardar, co-author of Why Do People Hate America?
'Imagining America at War Morality, politics, and film', by Cynthia Weber is published by Routledge, November 9 2005, Paperback, ISBN 0-415-37537-1, Price £18.99