Students Rate Lancaster Highly
01/16/2009 11:00:48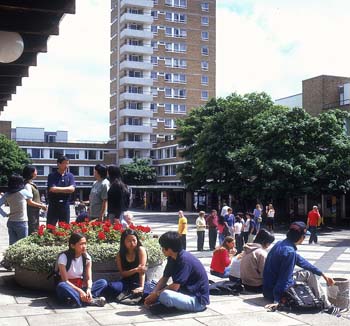 A pleasant environment was considered important
Lancaster University has shot up 10 places in the Times Higher Education's annual rankings of student satisfaction.
Lancaster now ranks 20th out of a total of 101 institutions assessed in the survey which aims to show which universities offer the best student experience.
More than 12,000 full time undergraduates across the UK rated their own university on a list of 21 factors chosen by the students themselves . These ranged from relationships with teaching staff to links with industry, tuition in small groups, a good library and a good campus environment.
The main areas which students considered most important were the quality of staff and lectures, helpful staff, a good community atmosphere and vibrant social scene.
This is the latest in a clutch of league tables ranking Lancaster University highly:-
· The 2008 Research Assessment Exercise showed that 92% of research at Lancaster is recognised as world leading or internationally significant, with Physics ranked first in the UK, and both Art and Design and Bio-medicine in the top 3 in the UK.
· Taking into account the high proportion of staff submitted to the RAE, Lancaster University emerges in the top ten in the country overall for research quality.
· In the THE-QS World Rankings 2008, Lancaster is ranked in the top 200 universities globally and is one of only 29 UK universities included in the list. Nationally, The Guardian places Lancaster in the top 10 in the UK while the Independent ranks Lancaster 12th nationally.
Lancaster University is committed to further enhancing the student experience as part of a £300m redevelopment of campus. Work has begun on a new student learning zone to provide different types of learning environments, flexible social space and up to date technology. There is also a continuing programme of major refurbishments to the college bars and social spaces and planning permission has been granted for a new £20m sports centre.