New Staff At Flourishing Language Department
11/01/2007 10:23:32
Three new members of staff have joined the Department of European Languages and Cultures at Lancaster University, where the student intake has increased by more than a third over the last two years – bucking the nationwide decline in the study of modern languages.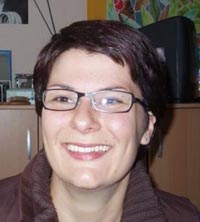 Dr Charlotte Baker
Lancaster graduate Charlotte Baker has returned to academia as a French Lecturer after working in an investment bank in the City. She completed an MA in French and Francophone Literatures followed by a PhD at Nottingham University. Her research interests centre on contemporary French fictional writing and African francophone writing from sub-Saharan Africa.
She said: "The French Department I studied in as an undergraduate has been transformed as a result of the massive investment at Lancaster.
"Employers and students are very aware of the value of language skills and the data for employability ranks languages graduates near the top of the league tables. I think it is related to employers' awareness of globalisation and the fact that today's students are likely to spend at least some of their working lives abroad."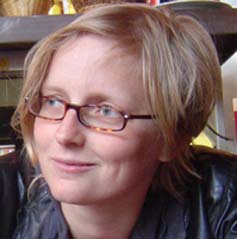 Dr Cornelia Grabner
Dr Cornelia Grabner has been appointed as the new Lecturer in Hispanic Studies after completing her PhD at the University of Amsterdam. She works in Latin American Studies with a focus on Mexico, and on Comparative Literature with a specialization on contemporary performance poetry. Her research interests include urban culture, literature in the context of social movements, and literary and cultural theory.
Speaking five languages herself - English, German, Spanish, Dutch, French – she denies that English is the new lingua franca.
"In most parts of the world people don't speak English, or they don't like to speak it. Being able to interact with them in their own language opens up perspectives that those who content themselves with only speaking English will never be able to explore.
"Learning languages opens up a world of experiences, of personal growth, and of access to other cultures. I speak five of them; without learning them, I would never have been able to gain the knowledge that I have now, and to consciously position myself in a globalized world."
Dr Anne Sophie Krossa is the new lecturer in European Studies. She gained her PhD from the University of Osnabrueck in Germany before teaching at several German universities. Her main research interest is the Sociology of Europe, particularly within the fields of conflict, identity, religion, new media discourse, enlargements and integration.
She said: "More specifically, I work on questions like how Europeans define themselves, what role do 'European others' (like Turkey at the moment) play, if there is something like a 'European society' emerging, if the idea of 'European identity' makes sense (for whom and why), or what role young European elites can or could play in this context.
I hope to contribute to our departments' idea of uniting the study of different cultures and languages under a shared European roof, using sociological and political perspectives to offer the students a broad basis for finding out what they find fascinating about our current, 'European' times."