Lancaster wins THE award for 'Outstanding Finance Team'
06/22/2010 09:59:27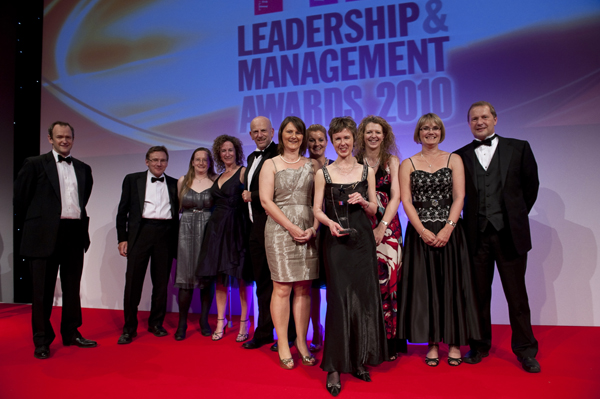 Outstanding Finance Team award winners © charles fox 2009

Lancaster University's Finance Division has won an award for the Outstanding Finance Team at the annual Times Higher Education Leadership and Management Awards, at an awards ceremony on 17th June 2010, witnessed by more than 1000 people.

Amongst the achievements cited in Lancaster's winning entry was the successful delivery of a complex deal to refinance the University's 1995 Debenture Stock and replace the bond with a new facility agreement with the Royal Bank of Scotland, resulting in much better loan terms and flexibility for the University.

The Finance Division, led by Sarah Randall-Paley, also secured credit approved terms from RBS for a revolving credit facility to support the ongoing Capital programme which is investing in new projects to improve the student experience, boost research and maintain excellent teaching. Other initiatives include further reviews of financial processes and the introduction of electronic workflow across the University. This year, the credit ratings agency Standard and Poor's, announced an upgrade to Lancaster University's credit rating to 'A+' from 'A' which recognises Lancaster's track record of strong financial management.

The awards are separate from the annual Times Higher Education Awards for academic achievements held in the autumn. The ceremony coincided with Universities Week, which is being run by Universities UK to highlight the "unsung success stories" of the sector.

Other winners included the University of Derby for Outstanding Leadership and Management Team, the University of Exeter, which picked up two awards for Outstanding Marketing and Communications Team and Outstanding University Fundraising Team; and the University of Leicester's School of Museum Studies, which took home the Outstanding Departmental Administration Team award. The University of Greenwich was the victor in the Outstanding International Strategy category, while The Open University picked up the award for ICT Initiative of the Year.